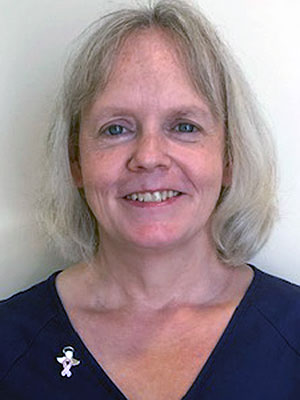 Professor of Practice
(937) 327-7302
orena@wittenberg.edu
Kuss Science Center, Room 370
Anita Oren's background in nursing began at Springfield Regional Medical Center on an ICU Step-down Unit, and then continued by taking a position that required floating among: ICU, CVICU, Cardiac Step-Down, Oncology, and ICU Step-Down. Presently, working at Springfield Regional Medical Center Birthing Center and has been at Springfield Regional Medical Center for 16 years. She currently serves as a Clinical Instructor for Nursing Fundamentals at Wittenberg University. Previously, she was an Adjunct Instructor at Wright State University for OB Clinicals.
Prior to Nursing, she was a Cost Accountant for a local Computer Company. She received her BA Degree in Business from Wittenberg and completed three Associate Degrees from Clark State. Her three Degrees are in: Accounting, Business Management and Nursing. She then, completed her BSN at Ohio University and completed her MSN at Western Governors University.
She is a member of the America Nursing Informatics Association (ANIA), Ohio Nurses Association (ONA), and American Nurses Association (ANA). She can be found at JMS Composites, when she isn't at Springfield Regional Medical Center or with the Nursing Students. She is currently building a 38- foot Catamaran with her husband and her youngest son.