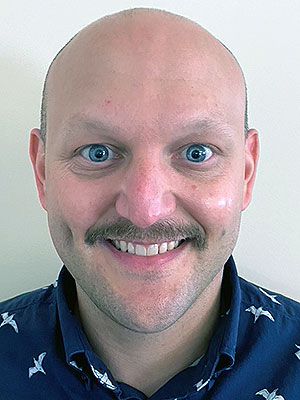 Adjunct Instructor
Fundamentals, Medical-Surgical
(937) 327-6412
collinsj15@wittenberg.edu
Kuss Science Center, Room 370
Jared Collins' background in nursing is in the acute care environment with a focus on the adult critical care population. His nursing experience includes 10 years of direct patient care in various ICUs, including medical, surgical, cardiac, neuro and trauma critical care units, three years of nursing administration, and three years as a Certified Nurse Practitioner.
He currently serves as Clinical Instructor for Adult Medical-Surgical clinicals at Wittenberg and also works as a Critical Care Acute Care Nurse Practitioner at the Mount Carmel Health System in Columbus, Ohio. Jared is a graduate of Wittenberg University after earning his BA in biology in 2006, his BSN from Mount Carmel College of Nursing in 2010, and his Master's of Science in Adult-Gerontology Acute Care Nurse Practitioner from Mount Carmel in 2017.
He is member of Sigma Theta Tau International, the American Association of Critical Care Nurses, and the Ohio Association of Advance Practice Nurses.