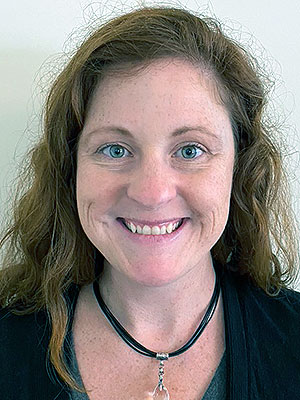 Adjunct Instructor
Mental Health
(937) 327-6412
faddenr@wittenberg.edu
Kuss Science Center, Room 370
Professor Rachel Fadden's background began with 10 years of clinical practice in the hospital setting as a social worker. She has worked as a clinical nurse in an emergency room setting for the past five years and has also worked as a bereavement nurse. Professor Fadden has been a clinical instructor for both public health and mental health as an adjunct professor for Wittenberg University, Miami University, and Sinclair Community College.
Professor Fadden earned her bachelor's degree in social work from Miami University in 2005 and her master's degree in social work from The Ohio State University in 2006. She earned her associate's degree in nursing from Sinclair Community College and her master's degree in nursing education from Indiana Wesleyan. She is hopeful to continue her love for education with the goal of pursuing her doctorate in nursing practice coupled with her psychiatric nurse practitioner license.
Professor Fadden is a wife to a firefighter/paramedic and a mother to a 12-year-old daughter. She also has three dogs that all keep her on her toes. Professor Fadden enjoys camping, boating, and watching her daughter play basketball and volleyball.