Welcome Home. It's Good Here!
We are so excited to have you on campus this Fall!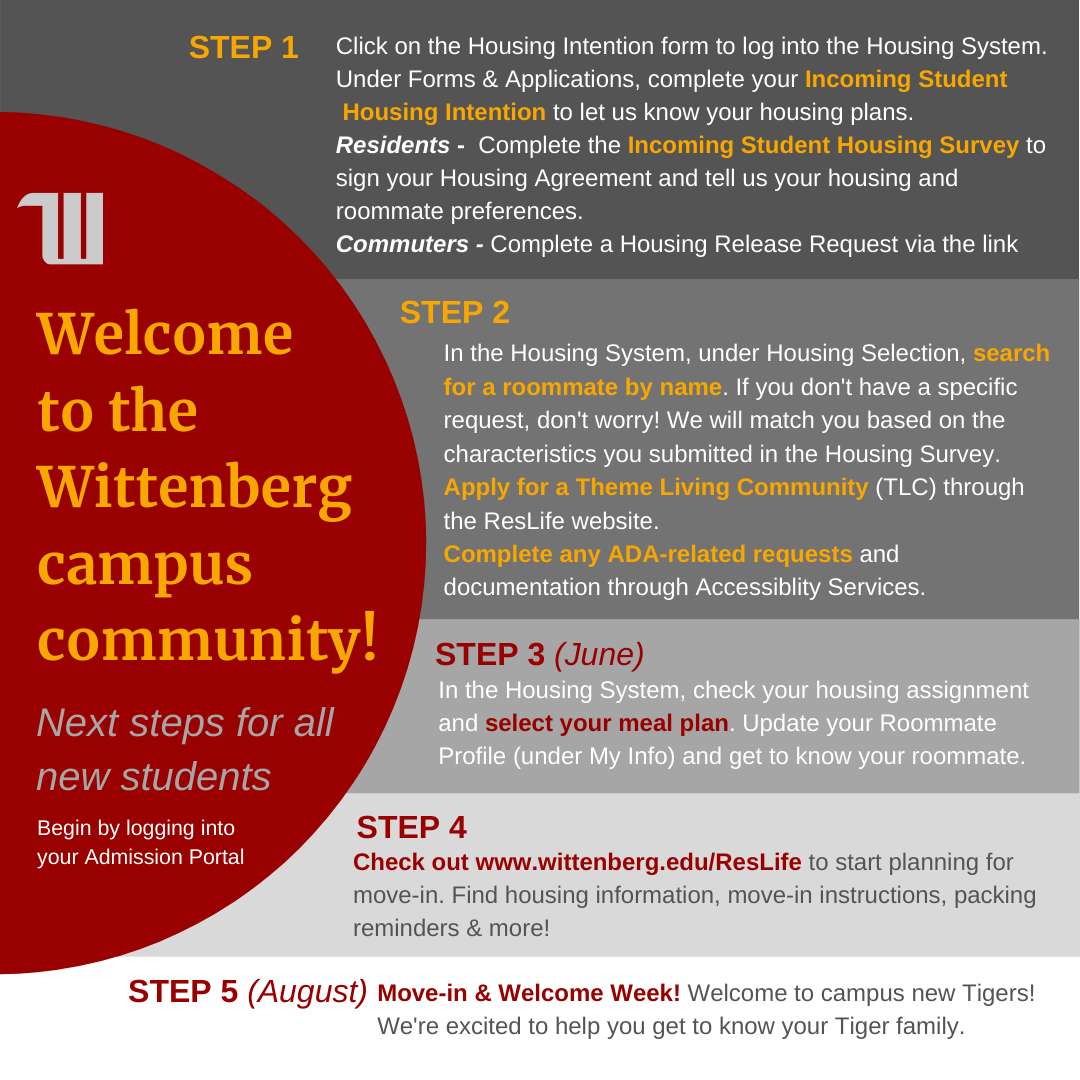 Incoming Student Housing Selection Guide
If you have specific questions, please do not hesitate to let us know by emailing housing@wittenberg.edu or calling the Student Development office at 937-327-7800.
If you are interested in learning more about or applying for a Theme Living Community (TLC), click here.
If you need information about how to or would like to begin a request for ADA-related housing accommodations, please click here.
2020-2021 rates, designations, meal plans, etc. are available under Housing Selection on the side menu.
Residence Hall floors plans are available under Campus Housing on the side menu.
Fall 2020 move-in dates, instructions, and packing lists are available under Move-In Information on the side menu.