The Kayak Club was founded by students, faculty and staff in 2009.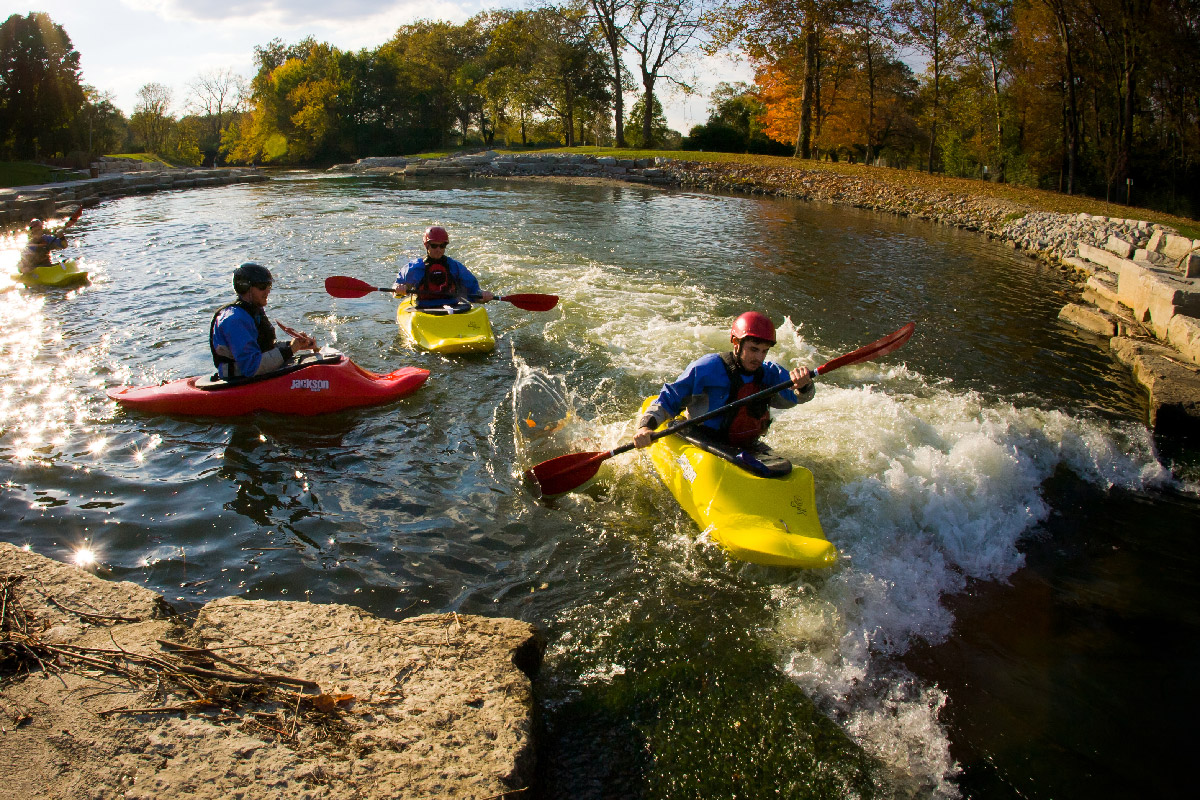 The school owns 17 boats of varying sizes, plus all related equipment, and has access to half a dozen more boats including a couple of inflatables, a tandem, and an SUP (stand-up paddle board). The Club's mission is to promote this "fastest growing sport in America," at Wittenberg. We've got great resources, two rivers at our back door -Buck Creek and the upper Mad - and we also take our boats down to a stretch of the Mad River in Dayton. We train students in white water kayaking, starting in the pool and moving to the rivers and the standing waves in Snyder Park after a few pool sessions of basic stroke technique, the wet exit (since we all paddle with skirts over the cockpit), safety measures (safety and good sense come first!), and learning to roll - getting the boat back upright when you flip over, without having to bail out of it. See the video at the website called Brandon Really Rolls, for a fun example.
Once a student is minimally trained, entailing swim test, pool training, rescue and basic river technique (cutting in and out of eddies, ferrying, rolling in river conditions, and the like), and pays a $30 one-time fee (for boat upkeep and equipment), then that student becomes a life-time member of the Kayak Club. And after a couple of independent runs down the river with equally-trained friends and a more advanced officer or instructor in the club, members can check out boats on their own. Even returning alumni are welcome and have partaken in local events, such as kayak polo and the Buck Creek Bash in September.
Such arrangements are made through the Club President or Faculty Advisor, who keep all the records of student training and waivers and such, and who are immediately accessible on line.
This is life-expanding: once you can kayak, you can always kayak, getting better at it each time out, and it's immensely satisfying to show off your "combat roll" and be able to read a river and coach others in exploring it.
You can reach this organization's officers by emailing kayakclub@wittenberg.edu