Founded in 1986, Spectrum is composed of nonfiction prose selections written by talented Wittenberg undergraduates.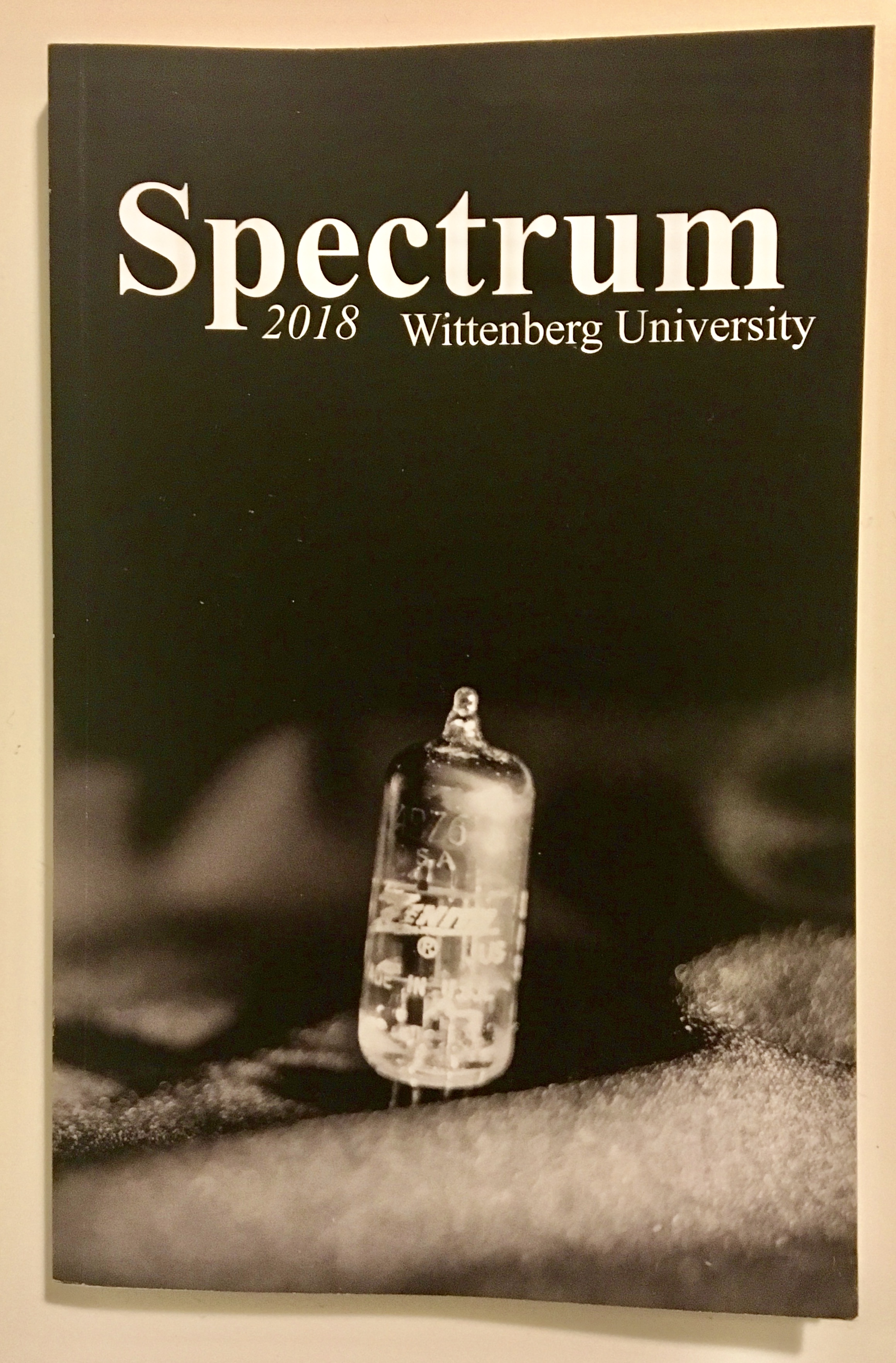 This annual journal enhances liberal arts education by publishing works from across the curriculum. Students from all departments are invited to share their research discoveries, philosophical, literary, or political insights, original ideas, or personal experiences with readers interested in broadening their own knowledge. Spectrum is a nonprofit organization, devoted to promoting writing at Wittenberg. The Spectrum staff's central activity is simply publishing the journal each May.
Contact the 2018-19 Editor, Harley Bakken, at spectrum@wittenberg.edu.
You can reach this organization's officers by emailing spectrum@wittenberg.edu