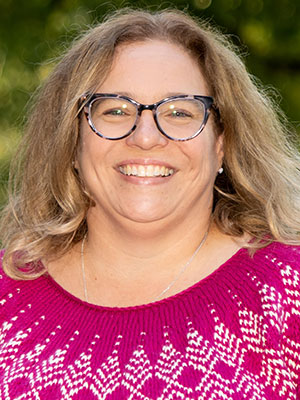 Coordinator for Teacher Candidate Support
Blair Hall 119
(937) 327-6417
shivlers@wittenberg.edu
Sarah Kuss Shivler joined the Department of Education as the Coordinator for Teacher Candidate Support in October 2019 after serving in other roles on campus. In her five years working in higher education, she has developed a passion for helping students and is excited to assist students on their path to teacher licensure. She serves as the primary point of contact for general questions regarding the education programs, requirements for both majors and minors, and manages day-to-day needs of the department.
Sarah is a graduate of Wittenberg with a degree in History and has worked most of her career in the non-profit sector in a wide-range of jobs from working with the homeless to enshrining America's aviation pioneers. Sarah lives in Springfield with her husband, two cats and two dogs.