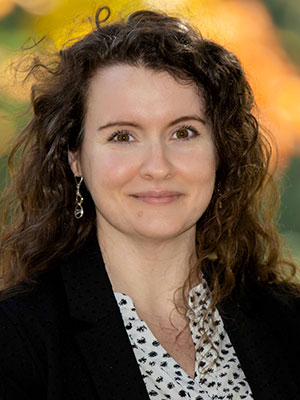 Assistant Professor in Environmental Science
BDK Science Center 125
(937) 327-7328
porters3@wittenberg.edu
Dr. Porter is a climate and atmospheric scientist who is interested in Earth's climate history and the myriad ways in which human-caused climate change affects our daily lives.
She was born and raised in Knoxville, TN and received her B.S. in Atmospheric Sciences from University of North Carolina-Asheville. After working for the National Centers for Environmental Information, she moved to Fairbanks, AK to investigate the effects of ship emissions on coastal landscapes and received her M.S. in Atmospheric Sciences from the University of Alaska – Fairbanks. Afterward, she received her Ph.D. in Atmospheric Sciences from The Ohio State University, working with renowned climate scientists, Dr. Ellen Mosley-Thompson and Dr. Lonnie Thompson. She continued as a postdoctoral scholar in the Ice Core Paleoclimatology Group and the Education and Outreach Group at the Byrd Polar and Climate Research Center. She joined Wittenberg University in 2021 teaching courses on the causes and impacts of the climate crisis.
Dr. Porter's current research incorporates ice core paleorecords to understand atmospheric dynamics throughout the last millennium to contextualize the climatic changes we are experiencing today. Her previous work has focused on climate variability in the Tropical Pacific, and she is starting to focus on climatic changes in the Arctic and their impact on extreme events over the mid-latitudes and the climate of Ohio.
Dr. Porter is also engaged in outreach efforts to communicate the science of human-caused climate change. She is a trained climate ambassador hosting workshops with the En-ROADs Climate Solutions Simulator. She has given numerous talks to the public including for local schools, rotary, garden, and other clubs and communities.
If you are interested in projects or topics related to climate change, you can contact Dr. Stacy Porter at porters3@wittenberg.edu.