Just Eve is an all female acappella group on campus.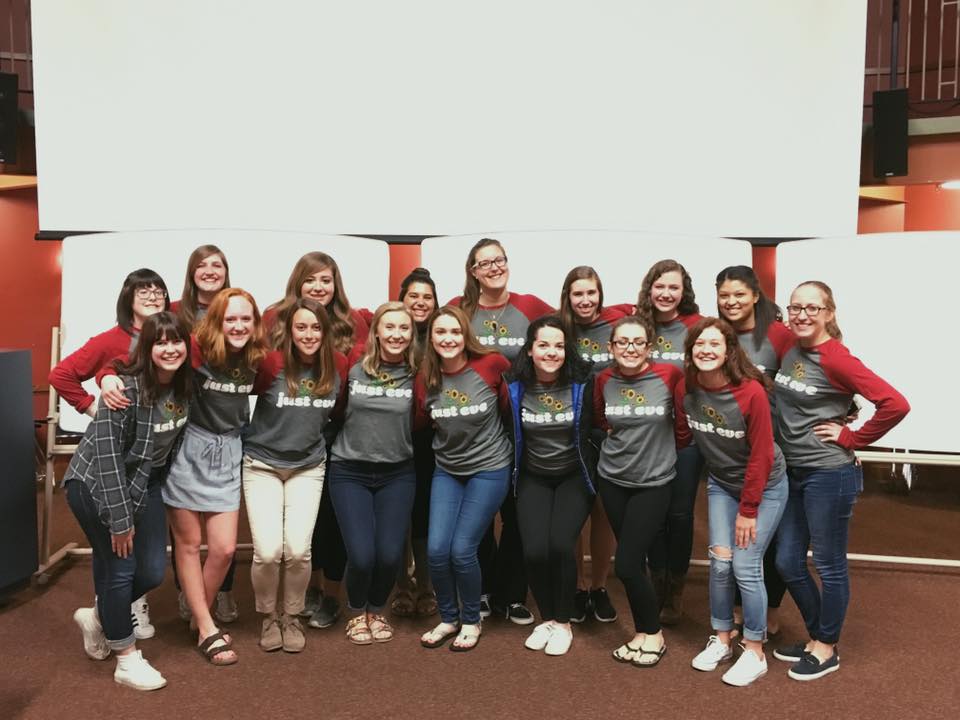 The group sings and arranges a variety of songs and is always excited to perform for people on and off campus!
Just Eve has two concerts during the academic year. One is at the end of fall semester, and the other at the end of spring semester. The group also performs at other various events on campus.
You can reach this organization's officers by emailing justeve@wittenberg.edu