The Wittenberg men's and women's rugby teams, known as the Mudpigs, hold practices daily at Bill Edwards Field at 4:30 p.m.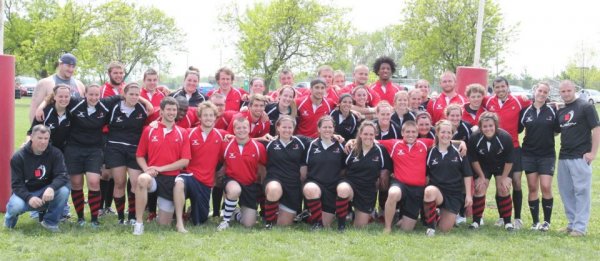 When it is too wet to practice at the field, practices are held in Veterans Park, located down the road from Ferncliff Hall.
Our purpose as a club is to represent the University by competing in the sport of rugby. We seek to expand our horizons and friendships through competition with teams from other colleges. We also seek to promote athletic endurance and skill by teaching our new members the rules of the sport. Athletic competition is an integral part of many student's college experience, and we take pride in being able to offer a sport that is an alternative to the larger, more well known sports such as lacrosse, soccer, or football. We are the Wittenberg University Rugby Football Club.
The Wittenberg Rugby Club activities include: Ohio college rugby league in the fall, national tournaments in the spring, scrimmage games, practices during the week, banquet at the end of every semester, a formal in the spring, and a home tournament.
Just be sure to designate your donation to the Wittenberg Rugby Club under 'Other'!
You can reach this organization's officers by emailing rugby@wittenberg.edu