Wittenberg's Music Department is located in Krieg Hall, where students have access to an impressive computer facility, electronic keyboard lab, two concert venues, and many band and orchestral instruments.
Wittenberg's library has an extensive and varied collection of books, music scores, and professional journals, as well as a huge collection of recordings and videos of classical music, world music, and popular music.
John M. Chowning Laboratory for Music Technology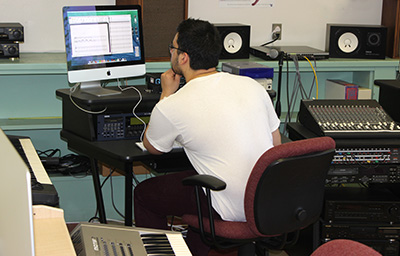 Composer, inventor, and Wittenberg alumnus John M. Chowning (BM '59) provided generous financial assistance for the Music Department's computer lab, which supports composition students in their studio work and music production and is used for teaching courses in music technology. Six workstations are equipped with Macintosh computers, MIDI keyboards, and software for notation, sequencing, ear training, and music theory. The lab has a wide array of hardware synthesizers (Kurzweil, Yamaha, and Roland), as well as a MIDI wind controller, a theremin, and tools for composing for video. Students can use programs such as Finale and Sibelius for music notation, Digital Performer for sequencing and arranging, plus such open-source software as Csound, so composers can study software synthesis for music composition and sound design and may produce their works on CD or DVD. Recent additions include an audio interface for recording, orchestral-instrument sound libraries for arranging and music production, and an 11 x 17 laser printer.
Evelyn and Harold Figley Electronic Keyboard Lab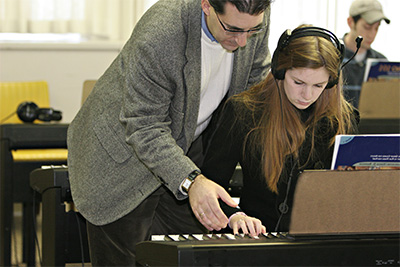 The generous assistance of the Rev. Harold Figley, BS '49, BD '53 (in memory of his wife, Evelyn, BM '52) and the assistance of other alumni has made possible Wittenberg's modern, 16-unit electronic keyboard lab with Casio PX 350 keyboards. Each keyboard has a full 88-note range, 250 preset sounds, weighted keys, and USB connectivity that enables MIDI playback and multitrack recording. All keyboards are networked together through the instructor's MIDI programmable instrument, to allow the addition of MIDI accompaniments.
Music Instruments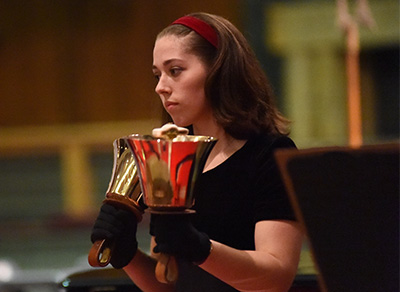 Students and guest artists frequently perform in Wittenberg's newly renovated Krieg Recital Hall, which is equipped with digital recording equipment. A 51-rank, 3000-pipe Reuter organ and a 9-foot Bösendorfer concert grand piano are located in Wittenberg's Weaver Chapel. Students have access to a wide variety of instruments in the music building:
more than 100 band and orchestral instruments for student use
five pipe organs
two harpsichords
s four-octave set of White Chapel handbells
57 pianos, including 23 grands
Students have the opportunity to perform in three performance spaces.
Krieg Recital Hall is perfect for recitals and chamber music concerts: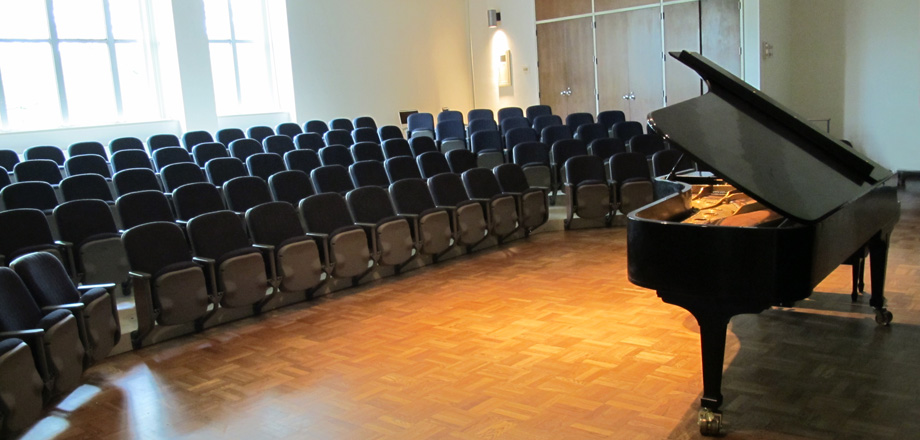 The Krieg Hall Courtyard is used for small performances (and during the day it's a great place for students to study and relax):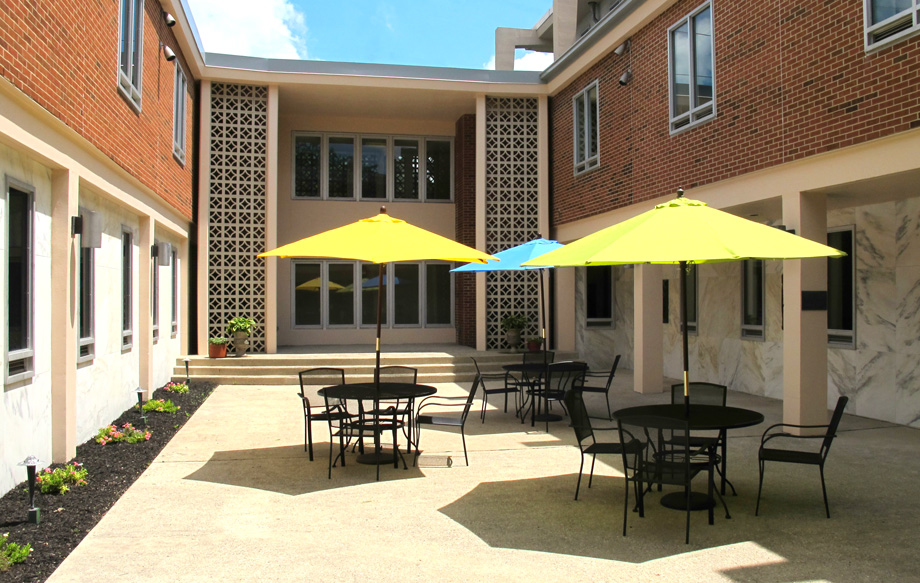 Weaver Chapel is used for performances by Wittenberg's large ensembles and it includes a three-manual organ with about 50 ranks, in a style often described as "American Classic" (click here for the stop-list):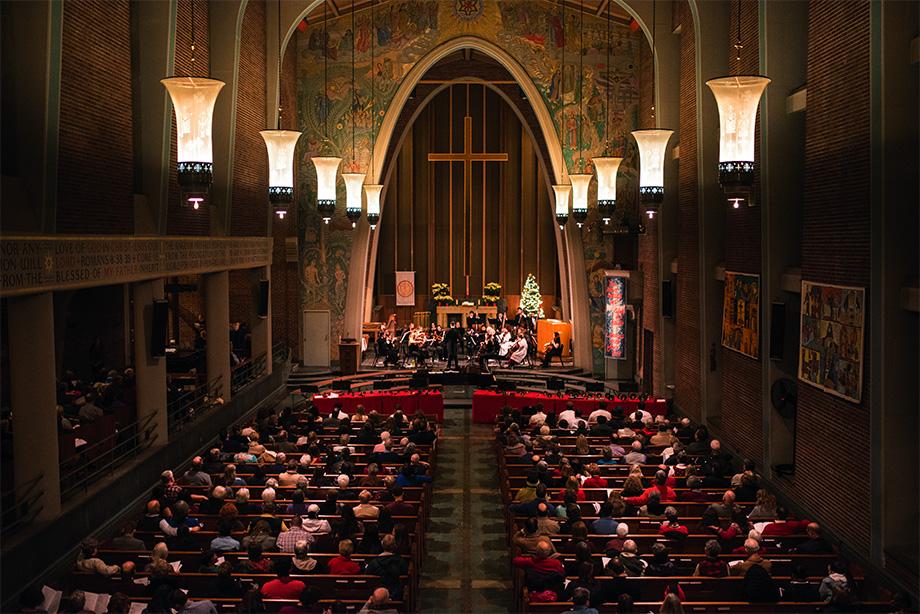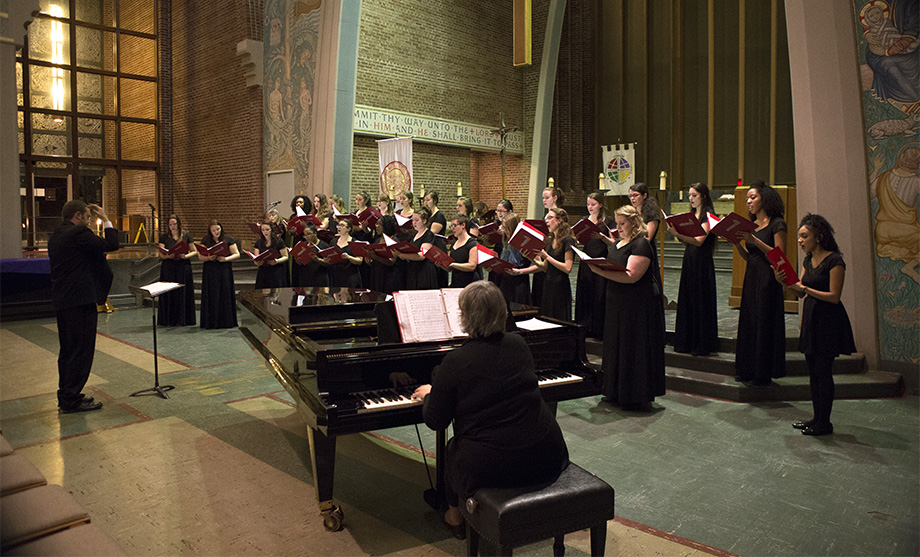 Krieg Hall is the home of the Music Department: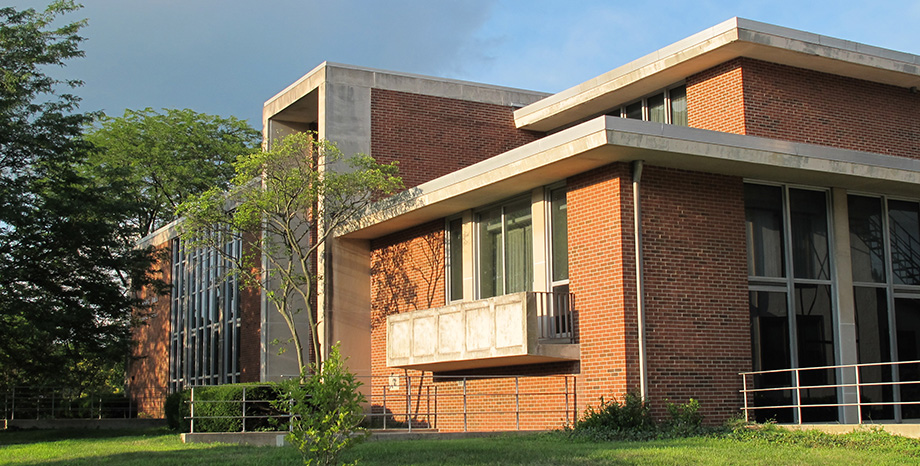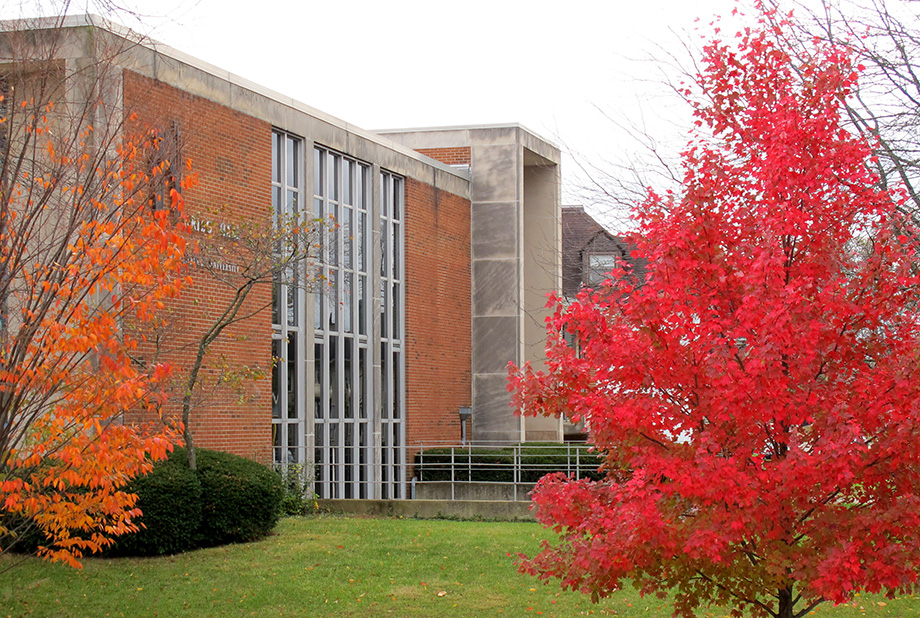 Founders, in the Benham-Pence Student Center, is used for less formal performances: