Upcoming Events
Fall 2020 Why You Mock Interview Program
Wednesday, October 7th - Friday, October 9th
Virtual 30 Minute Interviews (Over Zoom)
All business majors are required to take part in this mock interview program once before graduation. Typically you will complete this program while taking BUSN 365. You will be notified if you are required to participate but have not completed. Students who are interested in participating again or completing for extra practice should register below. Alumni are also able to register to serve as interview evaluators.
Students - Click Here To Register
Alumni Evaluators - Click Here To Register
Virtual Coffee Break Conversations
Due to restrictions in response to the present pandemic, we have moved many of our typical events to a virtual format. These virtual "Coffee Break Conversations" will take place on select Thursdays during common hour (12-1pm). Check out upcoming events below and register to receive the Zoom link.
Thursday, September 24th at 12pm - Development & The Arts (Katharine Nemeth '10)
(Click Here To Register)
Katharine is the Director of Development at the Third Street Music School Settlement in New York, NY. Come learn about what it's like working in the public arts space, working in New York City, and the culture of non-profits.
Thursday, October 1st at 12pm - A Year With YAGM (Olivia Slagle)
(Click Here To Register)
Olivia is a Recruiter for the Young Adults In Global Mission program of the Evangelical Lutheran Church in America. Come hear about how to apply and be selected to serve for a year at one of various assignments around the world.
Past Coffee Break Conversations
Thursday, September 3rd - Venture Capital with The Ohio Innovation Fund (Post Session Recording Coming Soon)
Fall Resume & Cover Letter Workshops
All workshops will take place over Microsoft Teams. A link will be sent to each person shortly after registration.
Monday, September 21st at 4:30pm - Resume Workshop
Tuesday, September 22nd at 4:30pm - Cover Letter Workshop
(Click Here To Register)
Previous Department Event Highlights
Taste of Wittenberg 2019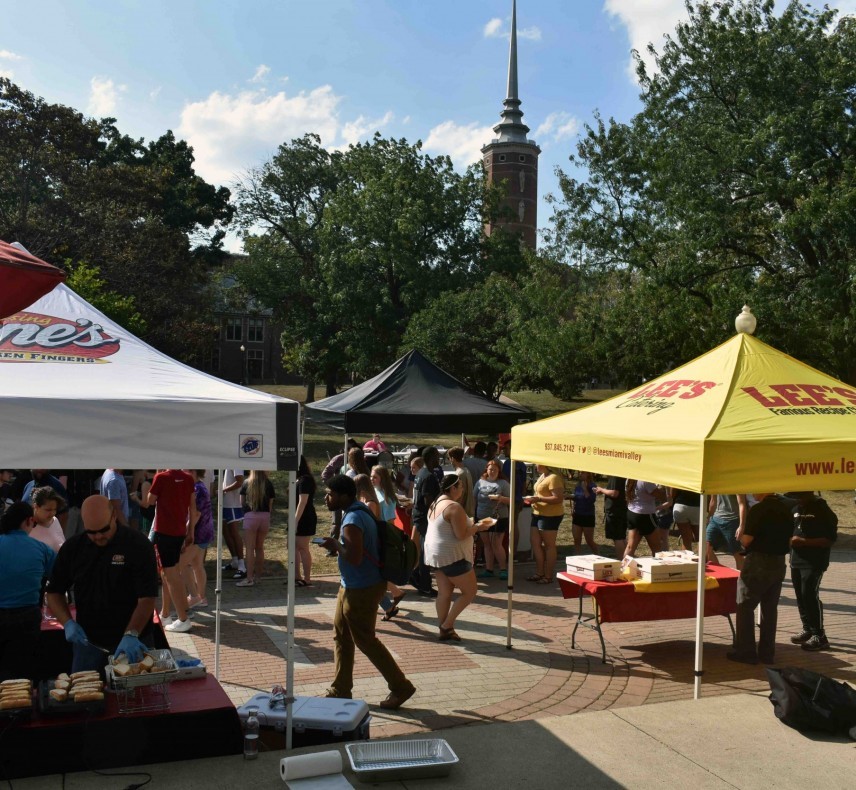 On September 13th, 2019 the 3rd annual Taste of Witt Event commenced. Over 400 people attended the free event. Both vendors and students who attended the event shared positive experiences. Taylor Benford ('22) stated that the event was "iconic" because he "really loves free food." Another student, Caleb Austin ('21) said that it was not all about the food, but "the event connects students with the community," while also having fun and meeting new students and faculty on campus. Along those same lines Emily Wile ('22) said that it gave her "the opportunity to talk to the owners of these businesses about their journey and how they came to be what they are now." She added, "it was perfect for students looking to start their own business". Read More...