Homecoming 2019
Wittenberg "Why You" Program Mock Interviews
Friday, Oct. 25: 8:00 a.m. – 4:30 p.m.
Hollenbeck Hall
Interested in supporting the future of our Business department students? Every year, students from the Department of Business are required to participate in a mock interview program as a requirement for graduation. Each student is required to select a position description, submit a resume/cover letter, and be interviewed in-person by a Wittenberg alum and faculty member. Indicate your interest in serving as an alumni-evaluator here: https://forms.gle/YsqnRHz5sJzZxTky5
Business Colloquium: Climbing the Ladder (2 Paths)
Friday, Oct. 25: 4:45 – 6:00 p.m.
HWA, Room 212
Career paths aren't always the same. Some benefit by staying loyal to a company over the course of their entire career. Some find benefit in making multiple career moves and pursuing additional education. Come hear two accomplished Wittenberg alumni share their experiences while contrasting how their career path has benefited them in different ways. Tim McIlvaine '01 (Associate Vice President @ Weber Associates) and Christopher Olson '03 (Senior Director @ Pfizer) will be presenting. All business and accounting majors are required to attend. Alumni are welcome!
Homecoming Tailgate
Saturday, Oct. 26: 10:00 a.m. – 2:30 p.m.
East Campus Drive
Taste of Wittenberg 2019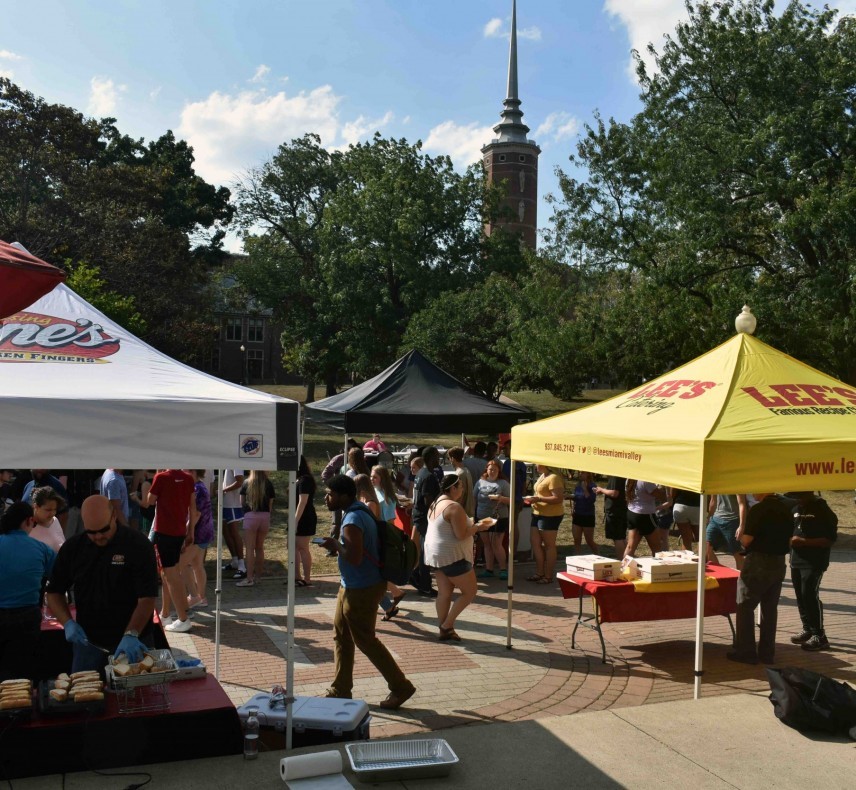 On September 13th, 2019 the 3rd annual Taste of Witt Event commenced. Over 400 people attended the free event. Both vendors and students who attended the event shared positive experiences. Taylor Benford ('22) stated that the event was "iconic" because he "really loves free food." Another student, Caleb Austin ('21) said that it was not all about the food, but "the event connects students with the community," while also having fun and meeting new students and faculty on campus. Along those same lines Emily Wile ('22) said that it gave her "the opportunity to talk to the owners of these businesses about their journey and how they came to be what they are now." She added, "it was perfect for students looking to start their own business". Read More...