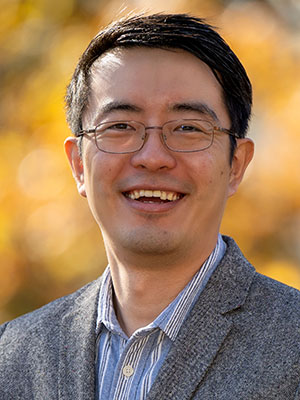 Assistant Professor
Hollenbeck Hall 203
937-327-7396
wangd@wittenberg.edu
Dr. Wang is currently interested in doing empirical research in International Economics, Development Economics, Financial Economics and Macroeconomics. He is also interested in financial analysis and investment activities. Currently he is teaching both ECON and BUSN courses.
Dr. Wang also likes traveling with his wife (Pan) and son (Lucas). They have already made a list of 35 sites around the nation and planned to visit all of them in the next 5 years.
Academic Background
Ph.D. Economics, Southern Illinois University, 2020
M.S. Economics, Drexel University, 2016
M.S. Leadership – Financial Market and Institution, Northeastern University, 2012
B.S. International Finance, Capital University of Economics and Business, 2009