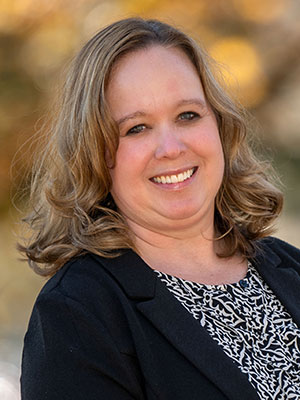 Professor of Practice, Business & Economics
Accounting
Hollenbeck Hall 218G
(937) 327-7911
weste@wittenberg.edu
"Work hard and be kind to people."
Emily joined Wittenberg in the Fall of 2021. Emily teaches Introduction to Financial Accounting, Managerial Accounting, Auditing and Accounting Information Systems.
Professional Background
Emily spent the first 5 years of her career in public accounting at regional firms. She then continued her work as an accounting manager for a couple of years. She and her husband purchased a struggling business in 2006 and together they grew it into a successful venture. As a business owner, Emily helped to train many other dealers within their dealership network. In 2019, Emily returned to the work world as an accounting manager for a public relations firm. When the Wittenberg opportunity presented itself, Emily was excited to fulfill her dream to teach.
Academic Background
B.S, Wright State University, Accounting, 2000
MAcc, Wright State University, 2001
CPA Certification, 2003
Personal Interests
Emily enjoys spending time with her husband, Pat, and her three teenagers, Maggie, Genevieve and Ben. She also enjoys reading, lifting weights, cooking, walking her dogs and spending time with friends in their backyard gazebo.