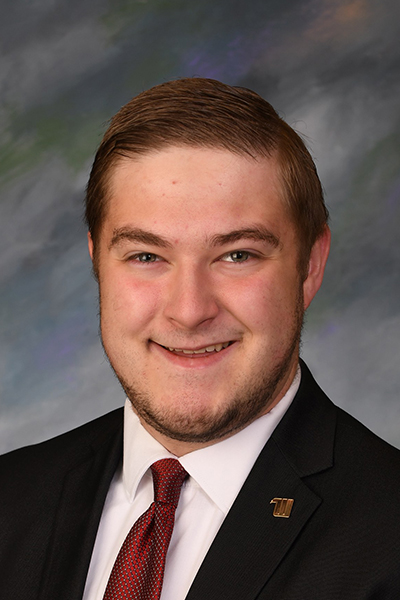 Coordinator for Engaged Learning
Hollenbeck Hall 307
(937) 327-6138
queenh@wittenberg.edu
Heath Queen is an alum of Wittenberg University with a Bachelor of Arts degree in political science and business. He began his career working for Naked Lime Marketing, a division of Reynolds and Reynolds, as a Digital Advertising Specialist and Digital Marketing Analyst. He managed 30+ marketing accounts for automotive retailers across the country and became a regular internal training facilitator for company services and processes.
In 2017, Heath joined the Department of Business as the Coordinator for Engaged Learning. He works with students in assisting them with their vocational discernment process, their job and internship search, alumni connections, and providing professional development opportunities. He is also the Co-Director of various experiential learning programs such as the Communication and Business Leadership Experience (CABLE), the Why You Mock Interview Program, and the Tiger Tank entrepreneurship event.
In addition to his professional work, Heath is currently pursuing his master's degree at Luther Seminary in St. Paul, Minnesota where he regularly travels throughout the year. There he is pursuing an M.Div. and is a candidate for ordained ministry in the Evangelical Lutheran Church in America. Heath currently serves as the Vice-President of the council for First Lutheran Church in Springfield, Ohio.
In his spare time, Heath enjoys reading and spending time with his wife Courtney who is a seventh grade math teacher at Roosevelt Middle School.