Student Spotlight: Loie Greenwood (March 2019)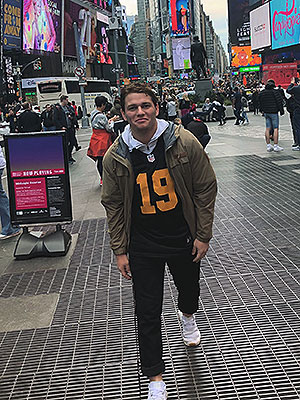 Many undergrads choose Wittenberg to begin their journey into the business world for a reason: The Wittenberg Business Department does an incredible job in developing its students into confident, able, and excelling students of business. I have had the opportunity to create genuine relationships with many of the faculty, which have allowed me to confidently present my work and myself both in and out of the classroom. Read More...
---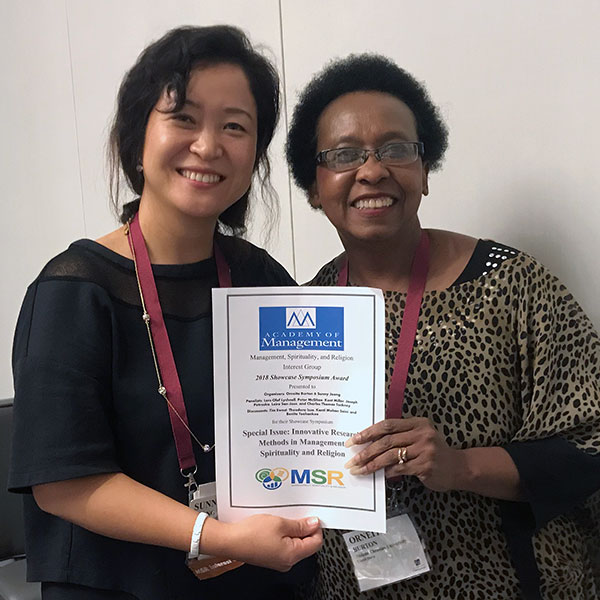 Spirituality and Executive Leadership: Professor Of Business Travels The Globe To Present Research Findings (published Dec. 18, 2018)
Assistant Professor of Business Sunny Jeong made research presentations at conferences in multiple countries during the summer of 2018, in addition to earning the 2018 Showcase Symposium Award from the 78th Annual Meeting of the Academy of Management that she attended Aug. 10-14, in Chicago. Read More...
---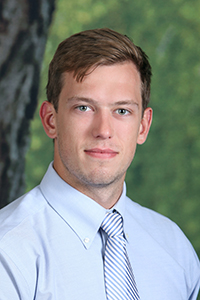 Alumni Spotlight: Ryan Maguire (October 2017)
Ryan Maguire is a senior Accounting/Finance major from Cincinnati who spent his summer as a rotational intern at Frank, Rimerman + Co., a mid-sized CPA firm in the Silicon Valley. Working through their three main departments – Audit and Advisory, Tax, and Accounting and CFO services (ACFO), this particular program is ranked #1 Best Accounting Internship by Vault.com, and focuses on the "opportunity to gain practical work experience in a professional environment" (vault.com). Read More...
---
Passion Leads to Modified Business Models (October 2013)
Mai Trinh, a 2009 Business graduate of Wittenberg University and doctoral candidate at Case Western University, is integrating Eastern culture into concrete business theories. Originally from Vietnam, Trinh's cultural perspectives and exceptional application of knowledge have allowed her to put a new twist on everyday business models, and make them her own. Read More...