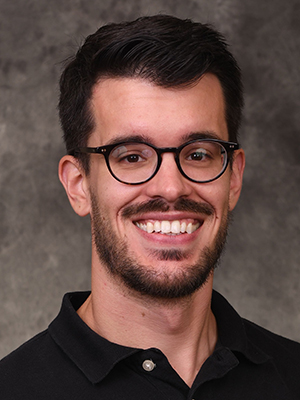 Assistant Professor of Economics
Hollenbeck Hall 203
(937) 327-7396
landgrafs@wittenberg.edu
Steven Landgraf teaches in the areas of Industrial Organization, Urban Economics, Macroeconomics, and the Principles of Economics. Along with Dr. Gabe Courey, he co-advises Wittenberg's Economics Club which hosts speakers, discussions, and trips for all students interested in economics.
His research interests currently include studying competition in Internet service and electricity markets and cooperation and competition in the craft beer industry. He has previously published on the interaction between the global economy and commodity prices. He is a strong supporter of economics students who wish to pursue research projects while at Wittenberg.
Dr. Landgraf came to Wittenberg in 2018. Prior to obtaining his Ph.D, he worked as a market data analyst for an electric utility. In his free time, he enjoys working out, biking, vinyl records, working on his house, and taking care of his two cats. He also enjoys beer homebrewing, sometimes with and sometimes without the help of his wife Kim.
Academic Background
B.A. St. Norbert College
M.S.A.E Marquette University
M.A. Florida State University
Ph.D. Florida State University