Carnegie Hall opened in 1909 through a gift from Andrew Carnegie.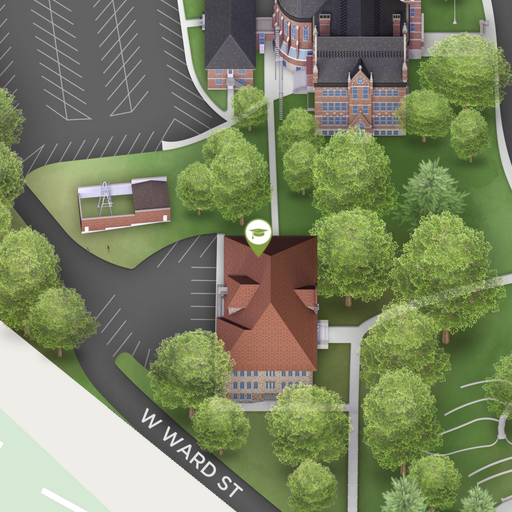 Overlooking Commencement Hollow and neighbor to Recitation Hall, this historic building was the first science hall on campus and is the former home to the departments of geography, sociology, urban studies, and management. Carnegie was exclusively a science-oriented building, holding the only science classes on campus until 1967 when Wittenberg's current science building was constructed. Similar to Blair, Carnegie was used as an Army Air Force Training School during World War II.
Carnegie Hall is currently closed while awaiting renovations.