Zimmerman Hall was constructed in 1891 as the university's main library.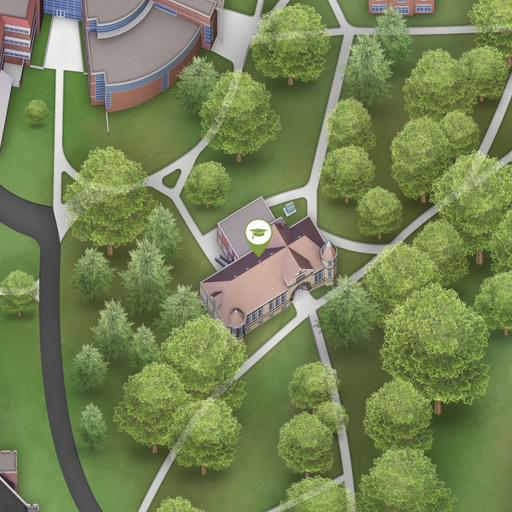 Zimmerman Hall is located at the north end of Myers Hollow, between Hollenbeck Hall and the Barbara Deer Kuss Science Center.
Throughout the years, Zimmerman has undergone several transformations. Zimmerman Hall was the university's original library building, and in the 1920s, the library was running out of space, so the Zimmerman family financed an addition to the building. The newer section, constructed in the same grey limestone and in the same style, includes three rectangular windows and a hexagonal tower.
In 1957, when Weaver Chapel and Thomas Library were completed, Zimmerman Hall was no longer needed as a library, so work began to transform it into classroom and office space for instruction in home economics. A two-story brick addition to the rear of the structure was part of this conversion.
Since Home Economics was discontinued, Zimmerman Hall first housed the Department of History and then hosted the Department of Psychology until 2020. The building is currently closed while awaiting renovations.
Location
9 West Campus Dr.
Springfield, OH 45504
Google Map