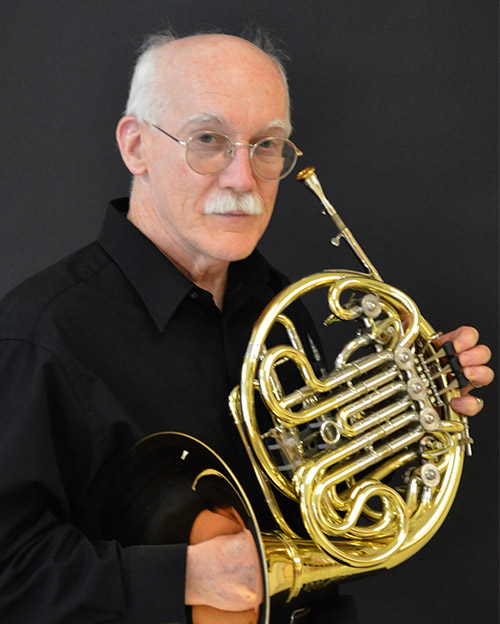 Adjunct Instructor
French Horn
cbear@wittenberg.edu
Colvin Bear has been a member of the Springfield Symphony since 1973 and has performed with the Lima Symphony, Dayton Philharmonic, Springfield Concert Band, and many other ensembles. He is a founding member of, and arranger for, The Valley Horns, a horn quartet that performs widely in the Miami Valley area. By competitive audition, the group was selected to perform the "Star-Spangled Banner" at a Dayton (Ohio) Dragons baseball game. Colvin's horn teachers have included Charles Waddell, Herbert Spencer, Robert Bayless, Mason Jones, Herbert Pierson, and Ward Fearn. Colvin holds a Bachelor of Music Education degree from the College of Wooster, where he graduated with honors, and a Master of Music in Education from Bowling Green State University, where he was a member of Pi Kappa Lambda.
Mr. Bear and his wife, Carol, live in a geodesic dome house of his own design. He began teaching at Wittenberg in 1983.